The Rich Headphone Products of Shenzhen LKS Tech
Create time: 2017-08-01
As a professional headphone manufacturer, Shenzhen LKS Technology Co., Ltd has an range of products. There are varies headphones, in ear headphones , earphones, ear hooks, Bluetooth Headsets ,Data cables, selfie sticks, 3D VR glasses and other mobile phones, computer accessories.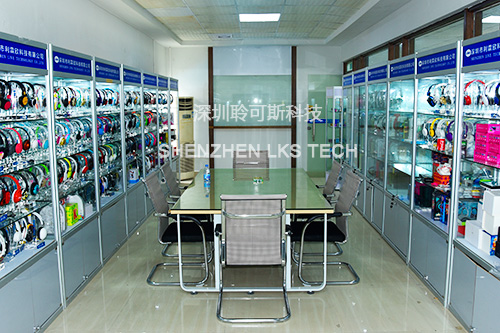 The headphone sample room of Shenzhen LKS Tech

Headphone products include low, medium and high grade. We have different kinds of EXW price headphone which range from a few yuan of the aviation headsets, gift headsets (mainly for the wired headset, in-ear headphones, earbuds) to hundreds yuan of Bluetooth headset (headset, noise reduction headphones, ear cover, large headsets).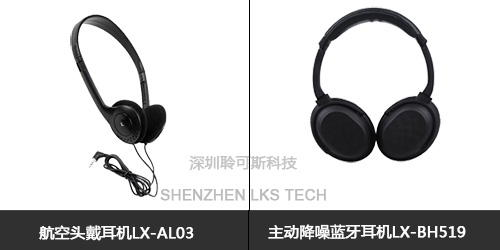 Left: Airline headphone, LX-AL03, right: Noise Cancelling headphone, LX-BH519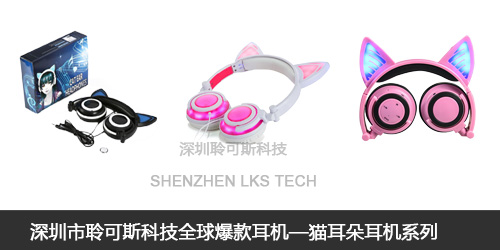 The patent headphones, cat ear headphone series

Shenzhen LKS Technology Co., Ltd has its own research and development department, its own injection mould department. Each year, we will be able to develop a number of new private mode headphones and have a number of global hot selling headphones. In order to guarantee the customer's rights and maximize the interests greatly, we can apply for the multinational patents ( United States patent , China patent and European patent , etc.). Of course, we limit the price in each big electric business platform (Aliexpress, Amazon, Ebay, etc.). Let headset products continue to sell hot, and avoid falling into vicious competition which damages the interests of all parties.
【Recommended Reading】
The Rich Headphone Products of Shenzhen LKS Tech