Shenzhen LKS Technology Co., Ltd. Got many honors
Create time: 2017-08-01
Shenzhe LKS Technology Co., Ltd. has specialized in the production of mobile phone and computer peripheral accessories for up to 16 years and has its own R & D team and a variety of professional production testing equipments, which integrates headphones research and development, production and sales together. The main products are a variety of grades of headband headphones, in ear headphones, Bluetooth headphones, Bluetooth audio and so on. The production of headphones across the low, medium and high three grades, not only accepting headset OEM, but also accepting headphones ODM. They are widely used as a game headset, mobile phone headset, computer headset, monitor headphones, gift headphones, promotional headphones, sports headphones, listening headphones, K song headphones and so on.

As a headphone manufacturer, Shenzhen LKS Technology Co.,Ltd. got a lot of honors along the way. There were from the government and the industrial third parties: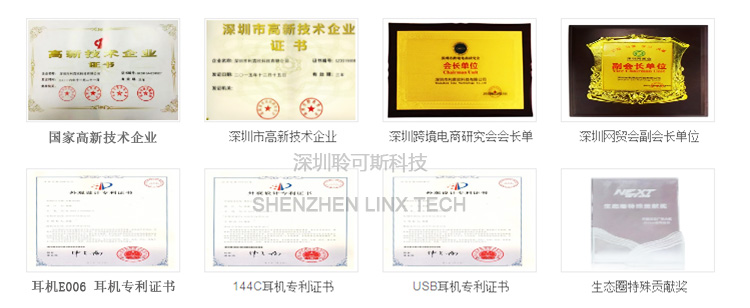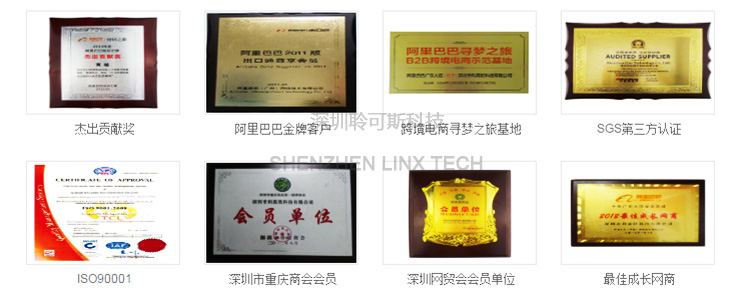 The above certificates are both the affirmation of the Shenzhen LKS Technology Co., Ltd., but also the spur of the Shenzhen LKS Technology Co., Ltd.. As a professional headphone factory, Shenzhen LKS Technology Co., Ltd. will continue to work hard, and constantly develop better products, to provide more intimate service. Buy headphones, wholesale headphones, customize headphones, look for headset factory, and want to buy good sound headphones, please contact the Shenzhen headphone manufacturers, Shenzhen LKS Technology Co., Ltd.. Headset manufacturers official website: www.headphonesmanufacturer.com, headphone factory tel : 0755-81475089.