LKS Celebrated birthday for employee
Create time: 2016-12-30
Headphones manufacture LKS Celebrated birthday for employee from
At the night of April 25th, Shenzhen LKS Technology Co., Ltd celebrated the birthday of one of our "family member". LKS treats every employees as family members and hope them to feel happy working here.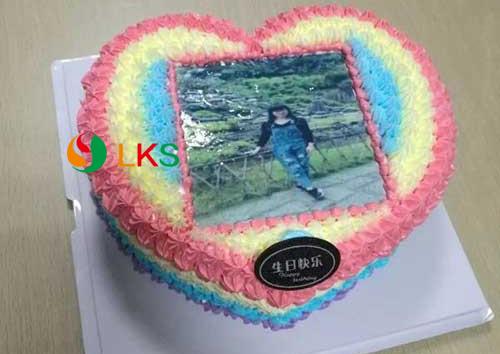 Elyna received a special birthday cake today. When her picture shows on the cake, she was so surprised and happy, for this cake is customized only for her. Although this cake is sent by some mysterious friend, she shared this cake to all the family members. After that, we took some pictures as souvenir.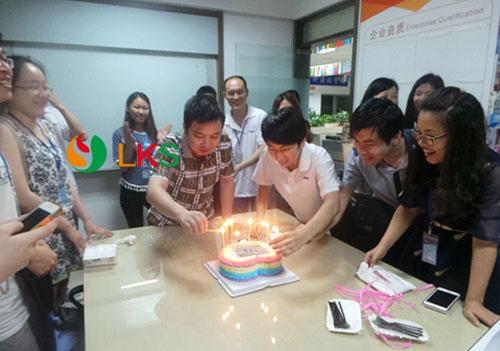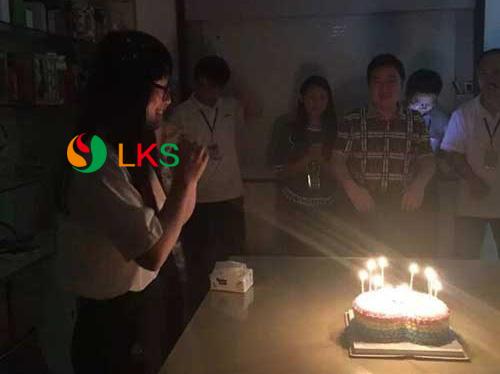 Our company always cares lot for every employee. Celebrating birthday has already become our company's culture. Every "family member" will receive gift and best wishes on their birthday party.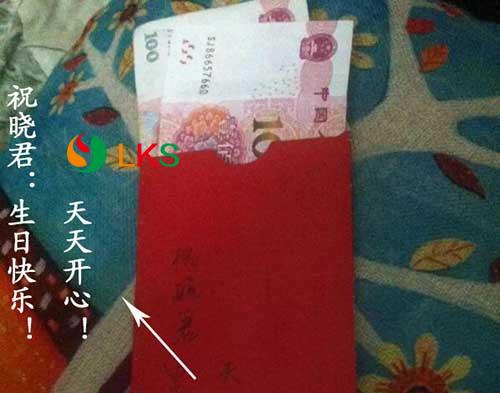 It's very lucky for us to get together in this company as co-worker, although we are from different provinces or cities in China. Tonight is joyous and unforgettable not only for Elyna but also other "family members".